Man With Van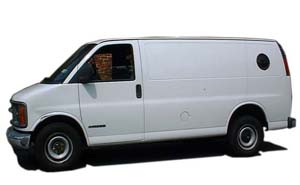 MOVING ANYWHERE IN NEW YORK  
Need a Van with one or two guys!
Man with Van at your service.
JUST CALL:
1-917-754-9807
We can handle most small moves or deliveries.We can pick up and
deliver to your storage area. We also can pick up your furniture
at IKEA and assemble at your residence.
No Hidden Fee. Hourly rate for all local jobs (Brooklyn).
Gas, special equipment, extra stops, are all included in the price.
We charge extra for non local such as:
Long Island
Staten Island
Manhattan
Queens
Bronx
Any toll road or brige on customer expenses.
Charges begin when we arrive at your doorstep
and end when delivery is complete.
Rate: $50 per hour. 2 hours minimum($100)
CASH PAYMENT ONLY.
CALL: 1-917-754-9807 

New York City Classifieds